Go back to
Todayinreligion.com
Oct 1, 2006
Approximately 75 fraud victims testified at the sentencing hearing last week of two Baptist Foundation of Arizona executives (left) accused of fraudulently conducting a mammoth real estate Ponzi scheme while claiming to do God's work. They received sentences of six and eight years.


Oct 2, 2001 (first reported)
A Columbia University study that found that infertile women who were prayed for became pregnant twice as often as those who did not have people praying for them has been found to be flawed and a fraud.

Oct 3, 2007
Children selected for Inca ritual sacrifice were "fattened up" with high-protein diets in the months leading up to their deaths, a new study has found. An Inca mummy know as the "Maiden" was one of the victims.
Go to our blog for a cartoon on human sacrifice.
Oct 4, 2008
Jewish 'modesty patrols' sow fear in
Israel
.
They hurl stones at women for such "sins" as wearing a red blouse, and attack stores selling devices that can access the Internet.
Oct 5, 1994
Fifty-three members of the Order of the Solar Temple found murdered in Switzerland.




Oct 6, 1981
Egyptian President Anwar El Sadat was assassinated in Cairo. A fatwā approving the assassination had been obtained from Omar Abdel-Rahman, a cleric later convicted in the U.S. for his role in the 1993 World Trade Center bombing.


Oct 6, 2008 (published)
Kosher cell phones are available for ultra-Orthodox Jews in Israel. The phones can't send or receive text messages, browse the Internet or take photos - all activities that could potentially involve behavior considered "immodest"

Oct 7, 1950
The Chinese army enters Tibet. By 1962 only 70 of the original 2,500 monasteries remain. Hundreds of thousands of Tibetans have been killed.



Oct 9, 2007
The Catholic League attacks the fantasy adventure movie "The Golden Compass". They described it as "atheism for kids" and were concerned that parents might buy the trilogy, His Dark Materials as a Christmas present.


Oct 10, 2007
Former police chaplain Christian Von Wernich, a symbol of the Argentine Catholic Church's complicity with the 1976-1983 military dictatorship, received a life-sentence today. The jury found the priest guilty of being an accomplice to murder, torture and kidnapping.


Oct 11, 1999
Televangelist Jimmy "I have sinned" Swaggart was found in the company of a prostitute for the second time when he was pulled over by the California Highway Patrol for driving on the wrong side of the road.



Oct 12, 2002
Members of a violent Islamist group kill 202 people in Bali, Indonesia

Oct 12, 2004
Ten-year-old Muslim boy in the UK threatens to behead seven year-old schoolmate.

Oct 13, 2005
Arrest warrants were released against five member of the Lord's Resistance Army in Uganda. The group claims to be establishing a theocratic state based on the Ten Commandments and local tradition. The LRA is accused of murder, abduction, mutilation, sexual enslavement of women and children, and forcing children to participate in hostilities.


Oct 15, 2003
Villagers in Fiji apologize for their ancestors eating an English missionary. More about cannibalism on our blog.

Oct 16, 2006
According to ex-Bush aide, "National Christian leaders received hugs and smiles in person and then were dismissed behind their backs and described as 'ridiculous', 'out of control,' and just plain 'goofy.' "

Oct 17, 2006
Ralph Kluk, 76 — a Poland native, pack rat, polka player and pen pal of the late Pope John Paul II created a 70-foot, 700-pound rosary out of bowling balls in his front yard.

Oct 18, 2006
The Republican Parties aim to broaden its appeal has hit a snag. Some Evangelical Christians are charging that gay Republican staffers in Congress may have thwarted their legislative agenda. There even are calls for a "pink purge" of high-ranking gay Republicans on Capitol Hill and in the administration.


Oct 19, 2003
Mother Teresa (right) is beatified. As for the "miracle": A Bengali woman claims that a beam of light emerged from a picture of Mother Teresa and relieved her of a cancerous tumor. Her physician says that she didn't have a cancerous tumor and that the tubercular cyst she did have was cured by a course of prescription medicine. Read more on our blog.

Oct 21, 2006
College professors are more secular than the general population, according to a new study. And the more elite the institution, the more secular the professors are likely to be.


Oct 22, 1844
William Miller (left), a Baptist preacher, prophesied that Jesus Christ would return to the earth on Oct 22, 1844. It didn't happen and his followers dubbed the day "The Great Disappointment." The Seventh Day Adventist and other denominations are his direct spiritual heirs. Read more on our blog.

Oct 23, 2003
Police in Tanzania arrested a number of people suspected of murdering old women in the belief that they were witches.




Oct 24, 2006
Self-proclaimed prophet and former cult leader, Jeffrey Lundgren, is executed at the Southern Ohio Correctional Facility for the murder of a family of five. He told his followers that they had to kill a family of five if they wanted to see God.

Oct 25, 2007
Emma Gough, 22, a Jehovah's Witness, died hours after giving birth to twins because her faith prohibited a life-saving blood transfusion.

Oct 26, 2006
A Brazilian man accused of killing 42 boys in a series of macabre Satanic murders was sentenced to 20 years and eight months in prison.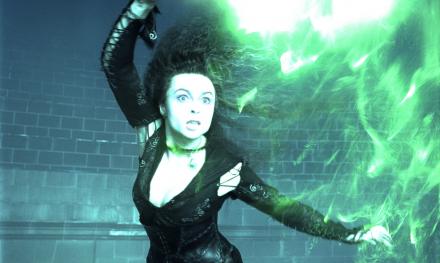 Oct 26, 2000
The American Civil Liberties Union of Oklahoma filed a federal lawsuit charging that school officials violated 15-year-old Brandi Blackbear's rights when they accused her of casting a hex that resulted in a teacher's illness. Updated with more news.

Oct 27, 2006
A thirteen-year old Somali girl was stoned to death under Islamic Sharia law after being raped.

Oct 29, 2008
Hundreds of thousands of Iraqi Christians have fled their homes in the five years since the U.S.-led invasion, some fleeing religious violence, others displaced by the ongoing insurgency.

Oct 30, 2005
Three girls were beheaded and another badly injured as they walked to a Christian school in Indonesia.


Oct 31, 1517 (presumed date)
Martin Luther posts the Ninety-Five Theses on the doors of the Castle Church in Wittenberg, Germany and started the Protestant Reformation. Luther was protesting the sale of indulgences and other church abuses.

Go back to Todayinreligion.com