Go back to
Todayinreligion.com
Jan 1, 1814

Hóng Xiùquán is born in China. Hong studied with an American Southern Baptist missionary and came to believe he was the younger brother of Jesus. He led the Taiping Rebellion, which lead to the death of 36 million people.
Jan 2, 1872
Mormon leader, Brigham Young (right), is arrested on charges of bigamy for having 25 wives.

Jan 3, 2000
Gun battles between Muslims and Coptic Christians at a village in southern Egypt killed at least 20 people and wounded 33. Bahai have also been attacked in Egypt (see our blog).

Jan 4, 2007
The first Muslim elected to Congress says he will take his oath of office using a Quran once owned by Thomas Jefferson to make the point that "religious differences are nothing to be afraid of."


Jan 5, 2007
A Texas man stages pig races to protest Islamic neighbor's plans to build a mosque.
Jan 6, 2008
A man who thought he was the Messiah drowned after trying to walk on water. Howard Bloomstein's naked body was found floating in the sea off Brighton England on Jan 6.

Jan 7, 2007
Warsaw's new archbishop resigned amid a scandal about his cooperation with the communist-era secret police, Poland's Roman Catholic Church said.

Jan 8, 2009

A Sikh woman sued the Internal Revenue Service this week, alleging that the IRS violated her religious freedom by prohibiting her from wearing a small ceremonial knife to her job as a revenue agent.
Jan 9, 2005 (published)
A newly disclosed document outlined the Vatican's refusal to allow Jewish children who had been sheltered by Catholics during WWII to return to their own families and communities, particularly those Jewish children who had been baptized.


Jan 10, 1475
Steven the Great, a Romanian Orthodox Christian, defeats the Ottoman Empire at the Battle of Vaslui (Moldovia) temporarily halting the Islamic advance. More than 40,000 Ottomans died. All but the most eminent of the Turkish prisoners were impaled and their corpses burned.

Jan 11, 2006
Israel won't do business with Pat Robertson after the evangelical leader suggested Prime Minister Ariel Sharon's massive stroke was divine punishment. Plans to develop a large Christian tourism center in northern Israel are now in doubt.

Jan 12, 2006
A stampede in Mina on the last day of the Hajj killed at least 346 pilgrims and injured at least 289 more. The Hajj is a Muslim pilgrimage to Mecca in Saudi Arabia. Mina is the starting point.

Jan 13, 2005
The Virginia-based missionary group WorldHelp has dropped its plans to place 300 Indonesian Muslim "tsunami orphans" in a Christian children's home. The plan was dropped after protests from Muslims and the Indonesian government.


Jan 14, 1961
Sergey Torop is born. Torop is a Russian mystic who claims to be the reincarnation of Jesus. He has about 10,000 followers worldwide, 4000 in Siberia. Russia has become a hotbed of new religions since the fall of the Soviet Union. Read more on our blog.


Jan 15, 2007 (publication date)
Rev. Martin Luther King Jr.'s early writings show that King was not a conformist Christian. He not only eschewed a literal interpretation of the bible, he was a strident critic of how the Christian church perpetuated injustices such as slavery and segregation.

Jan 16, 2006
As Europe's Muslims become increasingly conservative, growing numbers of women are being killed or mutilated in the name of ''family honor." These cases usually involve an attack by a close relative angered by her refusal to accept a forced marriage or her insistence on leading a Western-style life.


Jan 17, 2006 (publication date)
Two well-preserved human remains (left) found in an Irish bog were probably wealthy, well-connected individuals. Living well over 2,000 years ago, both were tortured and killed while in their early 20s, possibly as ritual sacrifices.

Jan 18, 1976
The Karantina (Quarantina) massacre took place in Beirut during the Lebanese Civil War. Karantina was controlled by the Palestine Liberation Organization. It was overrun by the Lebanese Christian militias, resulting in the deaths of approximately 1,000 people. Read about the reprisal on our blog.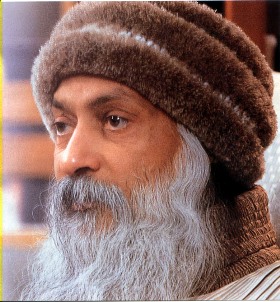 Jan 19, 1990
Osho, known as the "sex guru" in India, and as the "Rolls-Royce guru" in the United States dies. His followers were responsible for the first bioterrorism attack in the US. In an effort to rig a local election in Dalles, Oregon, they infected ten restaurant salad bars with Salmonella. They infected 751 people.


Jan 20, 2008 (publication date) Article and slide show about circumcision of young girls in Indonesia.

Jan 21, 2007 (publication date)
After more than 1,600 years the ancient Greek god Zeus was honored once again, pagan style, by a tiny group of modern worshipers at an ancient temple in the heart of Athens.

Jan 22, 1536
Three Anabaptist leaders of the Munster Rebellion in Germany were executed after being horribly tortured. Their bodies were raised in three cages above St. Lambert's Church and left to rot. Their bones were removed about 50 years later, but the cages have remained into the 21st century.
Jan 23, 1999
An Australian missionary and his sons, ages 10 and 8, were burned to death in India when the vehicle in which they were sleeping was doused with gasoline and set ablaze by Hindu fundamentalist. The ringleader, Dara Singh, was later sentenced to death. His 12 accomplices received life in prison.


Jan 24, 1986
Scientology founder L Ron Hubbard (left) died at his ranch in California, aged 74, reportedly from a stroke. Forbes magazine estimated at least $200 million had been gathered in Hubbard's name through 1982. Read more about Scientology on our blog.

Jan 25, 2007
For the price of a phone card, a person can pray at a holy site via a Webcam at the site. Speakers inside the camera play the sound of prayers. The service is used by about 1,500 people a day, mostly in the U.S.
Jan 26, 1962
Bishop Joseph Burke of the Buffalo, New York, Catholic Diocese banned singing and dancing of "The Twist" by Chubby Checker. It's not banned here. See Chubby on our blog.
Jan 27, 1945
Auschwitz, the Nazi death camp, is liberated by the Red Army. Well over a million Jews died in the camp.
Read more on our blog.
Jan 28, 1794
American patriot and religious critic Thomas Paine publishes Part 1 of The Age of Reason. A quote from the book: "All natural institutions of churches, whether Jewish, Christian, or Turkish, appear to me no other than human inventions, set up to terrify and enslave mankind, and monopolize power and profit." Read more on our blog.


Jan 29, 904
Pope Sergius III papacy begins. He was allegedly the only pope known to have ordered the murder of another pope and the only pope known to have fathered an illegitimate son who later became pope.




Jan 30, 1948
Mahatma Gandhi was assassinated by a Hindu Nationalist who believed that Gandhi was appeasing Muslims at the cost of Hindus.

Jan 30, 1972
Bloody Sunday - 14 Catholics killed by British soldiers in Derry, Northern Ireland. Read more about the "troubles" on our blog.

Jan 31, 1969
Japanese officials met and agreed that 1,068 convicted war criminals would be honored with enshrinement at the Yasukuni Shinto Shrine (below).


Go back to Todayinreligion.com