Go back to
Todayinreligion.com
July 1, 2008
More than 1,300 clergy, including 11 serving bishops, have written to the archbishops of Canterbury and York to say that they will defect from the Church of England if women are consecrated bishops.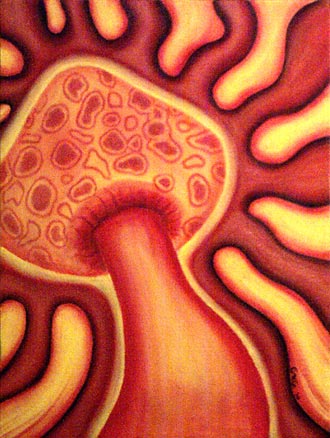 July 2, 2008 (publication date)
The "spiritual" effects of sacred mushrooms last for more than a year and may offer a way to help patients with fatal diseases or addictions, U.S. researchers reported. See our blog for more religion/drug news
.

July 2, 1990
A stampede inside a pedestrian tunnel leading out from Mecca towards Mina and the Plains of Arafat led to the deaths of 1,426 pilgrims during the Hajj a religious pilgrimage in Saudi Arabia.


July 3, 2007
A 10-year-old Nepalese girl was stripped of her title as a living goddess because she traveled overseas to promote a documentary about the centuries-old tradition.


July 4, 2006
Nigeria's Anglican Church says the US branch of the church is "a cancerous lump" that should be "excised". The US branch, known as the Episcopal Church, outraged conservatives by consecrating gay Bishop Gene Robinson.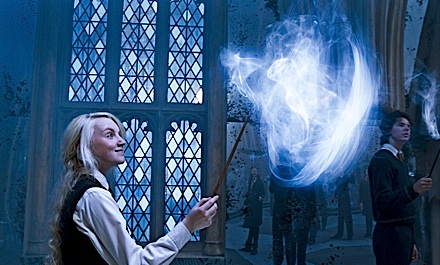 July 6, 2007
Fundamentalist Christians have renewed their efforts to have Harry Potter books banned from schools in the US. Christian parents say that the books encourage children to engage in witchcraft.
July 7, 2005
Islamic suicide bombers set off four bombs in the London transportation system. The bombs killed 52 commuters, four bombers and injured 700.


July 8, 2006
Christian sect leader and two of of his acolytes found guilty of killing about 20 followers of a rival apocalyptic group in China.
July 10, 2007
Pope Benedict XVI has reasserted the universal primacy of the Roman Catholic Church, approving a document that says Orthodox churches were defective and that other Christian denominations were not true churches.
July 11, 2002 (publication of earliest story)
QuiverFull, an antifeminist conservative Christian movement that promotes enormous families (extreme motherhood), is growing in more way than one. Read more on our blog.


July 12, 2007
Three protesters disrupted a prayer by a Hindu chaplain at the opening of a U.S. Senate hearing, calling it an abomination and shouting slogans about Jesus Christ.


July 12 to July 16, 1995
The Srebrenica Massacre occurred. The Bosnian Serb Army (Orthodox Christians) kills more than 7,000 Muslim men.
It was the largest massacre in Europe since World War II. Our blog has a video.

July 14, 2008
An Oklahoma City church called off plans to give away a semiautomatic assault rifle at a weekend gathering of teenagers, the church's pastor said. Plans called for Windsor Hills Baptist to give away the weapon as a way of encouraging attendance at the gathering.


July 14, 2007
The Archdiocese of Los Angeles agreed Saturday to a $660-million settlement with 508 people who have accused priests of sexual abuse, by far the biggest payout in the child molestation scandal that has rocked the Roman Catholic Church nationwide.
July 14, 1789
The storming of the Bastille (left) was the beginning of the French Revolution. The revolution began the dechristianisation of France.

July 15, 1099
The Crusaders take Jerusalem. Muslims and Jews fought together against the Crusaders and at least 40,000 were killed. The Jewish defenders sought refuge in their synagogue, but the Crusaders burned it down, killing everyone inside. The Crusaders circled the flaming building while singing "Christ, We Adore Thee!"
July 16, 2006
In Chicago, an ambulance driver refused to transport a patient for an abortion. In California, fertility specialists rebuffed a gay woman seeking artificial insemination. In Texas, a pharmacist turned away a rape victim seeking the morning-after pill. Health workers and patients are clashing when providers balk at giving care that they feel violates their beliefs.


July 17, 2007
A 180-foot-tall drawing of Homer Simpson is on a hill in the English countryside, right next to the famed Cerne Abbas Giant, a well-known British landmark. The Cerne Abbas Giant, a chalk outline of an aroused, club-wielding man dating to at least the 17th century, is a revered symbol of fertility among pagans.


July 18, 1925

Adolf Hitler's Mein Kampf is published. Hitler listed Martin Luther, the father of Protestantism, as one of the greatest reformers. Luther's book, The Jews and Their Lies, influenced Hitler and the Nazis.

July 19, 2006
In a Pew survey, 44% of Americans expressed their belief that God gave the land that is now Israel to the Jewish people. In the same survey, 36% said that the creation of the state of Israel is a step toward the Second Coming of Jesus.


July 20, 2006
President Bush issued the first veto of his five-year-old administration, rejecting Congress's bid to lift funding restrictions on human embryonic stem cell research.


July 21, 1972
Bloody Friday is the name given to the bombings by the Provisional Irish Republican Army's (IRA) in and around Belfast, Northern Ireland which killed nine people including two soldiers, and injured 130 civilians.
July 22, 2008
A woman accidentally stabbed herself in the foot with a 3-foot-long sword while performing a Wiccan good luck ritual at a cemetery in central Indiana.


July 22, 1209
Crusaders seize the French town of Béziers and kill 10,000 to 20,000 Catholics and Cathars. The Albigensian or Cathar Crusade occurred between 1209 and 1229. An estimated 200,000 to 1,000,000 people died.
Read more on our blog.

July 23, 2006
The Shakers, a protestant religion that practices celibacy, have dwindle down to four members. In order to preserve their culture after the last Shaker dies, they are selling preservation and conservation easements to their village.


July 24,1972
Release of the film Marjoe, which won the Academy award for best documentary feature. Marjoe Gortner explained in intimate details how he and other ministers operated. The above link shows him as a child preacher.
Click here for the complete movie.
July 25, 1925
The Scopes Trial ends in Tennessee. The result - evolution could not be taught in state schools, only the biblical version of creation. A good play and movie came out of this mess. See our blog for two cuts from

Inherit the Wind

.


June 26, 2006
With Hurricane Katrina fresh on their minds, the majority of blacks in Houston say they will depend on God to protect them during a disaster more so than the government, according to a Pew survey.


July 27, 2008
A British survey found that nearly one third of Muslim students believe it can be acceptable to kill in the name of religion. It also found that 40 per cent want to see the introduction of Islamic sharia law in Britain.

July 28, 2006
Convicted killer Michael Lenz (left) was executed by injection last night in Virginia's death chamber for fatally stabbing another inmate during a pagan religious gathering six years ago.


July 28, 2006
A department head at the Catholic Archdiocese of Boston has resigned her post after revealing that she had secretly participated in a ceremony last year in which she says she was ordained as a Roman Catholic priest.
July 29, 2008
American Indian inmates in Wyoming will now have access to bald eagle feathers. Prison officials will allow American Indian prisoners up to four single feathers and a feather fan for group prayer.
But for Indians in Arizona (who aren't in prisoner), it's a different story. (See our blog)

July 29, 2002
Five women were hacked to death because they were believed to have been practicing "witchcraft." The murders took place in the tea belt area of Jalpaiguri state of India. In the previous decade, 79 women had been murdered in this area on suspicion of witchcraft.


July 30, 2008
While Pastor Anthony Hopkins was leading a revival in a small church on the outskirts of Jackson, Ala., the police found the body of a woman, presumed to be his wife, stuffed in a freezer at his house in Mobile.


July 31, 1987
Iranian pilgrims rioted causing the deaths of more than 400 people during the Hajj.

Go back to
Todayinreligion.com